NoxInfluencer supports global influencers and content search on three platforms YouTube, Instagram, and TikTok. 
Keyword Search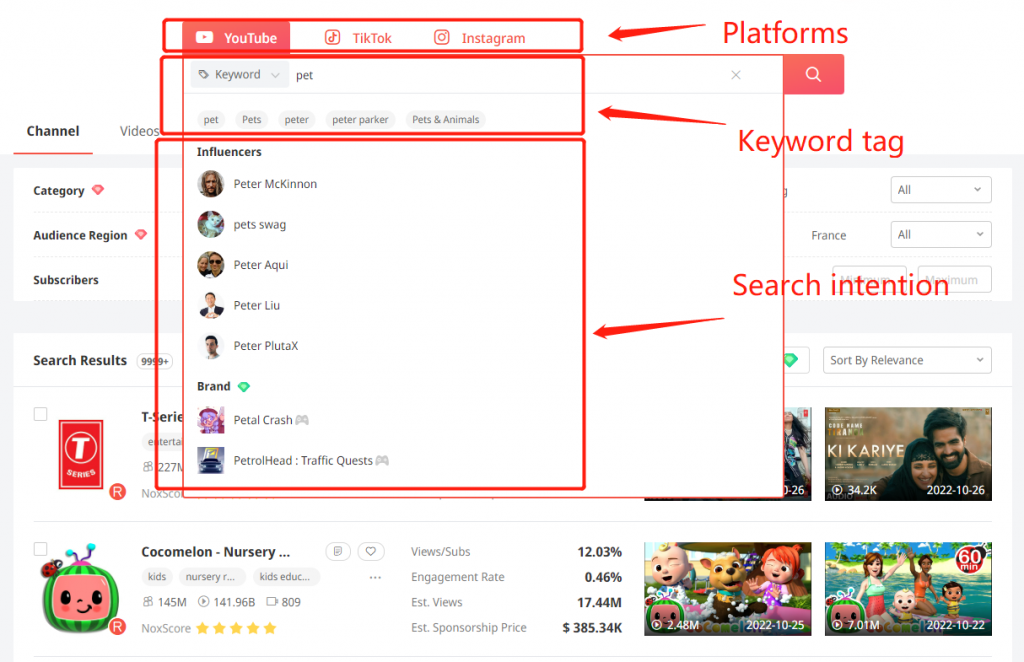 Select the social media platform you want to search on the NoxInfluencer search page, enter the keyword you want to query in the search bar, and select the corresponding keyword in the keyword tab that appears below to get the corresponding result.
In addition, NoxInfluencer also supports 15 kinds of filter items, which can help brands quickly filter out qualified influencers with keyword search methods.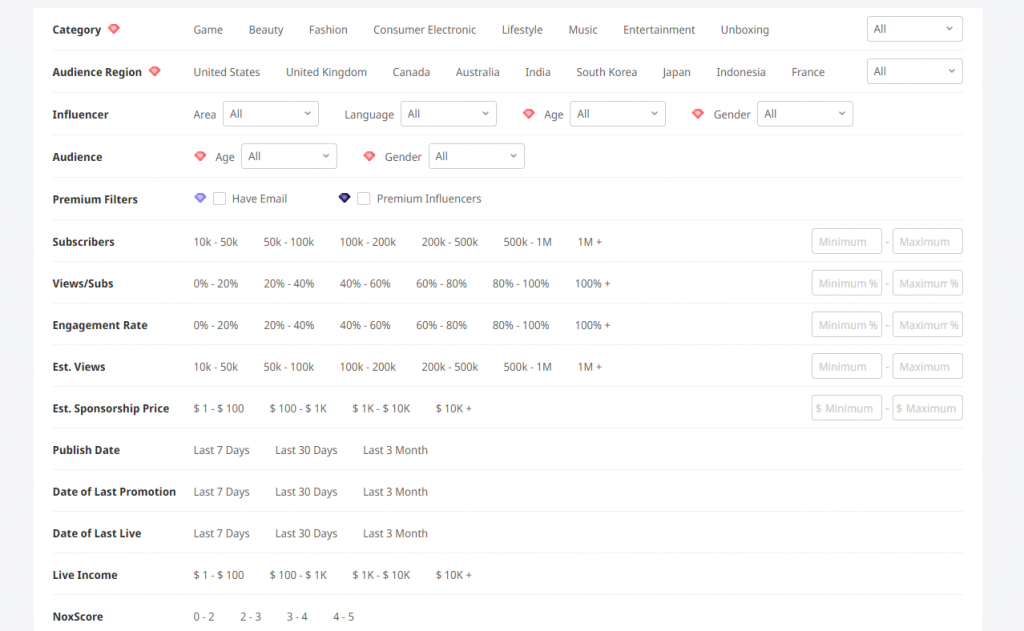 Example: If brands want to find YouTube gaming influencers with 100,000-200,000 followers in the United States. Then they can search for "GAME" in the Youtube search bar, and view all relevant influencer channels with the filter of the influencer area and followers.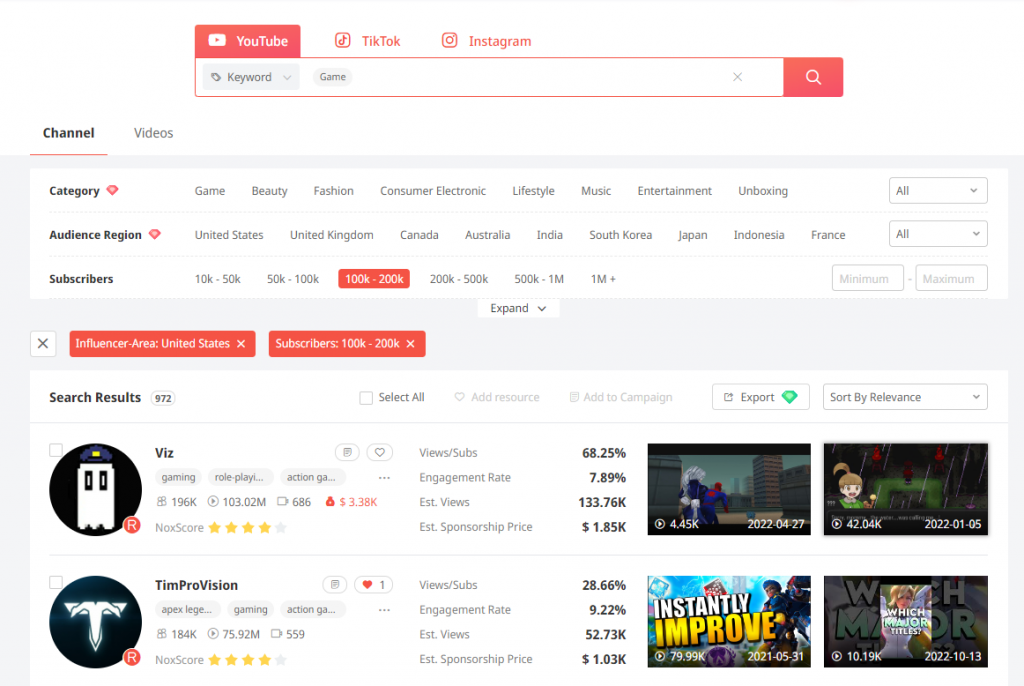 In addition, when searching for keywords, you can also click "Everyone is searching" at the bottom of the search bar to view the keywords with the highest search rates in recent times among all users, and quickly grasp the search trend of influencers.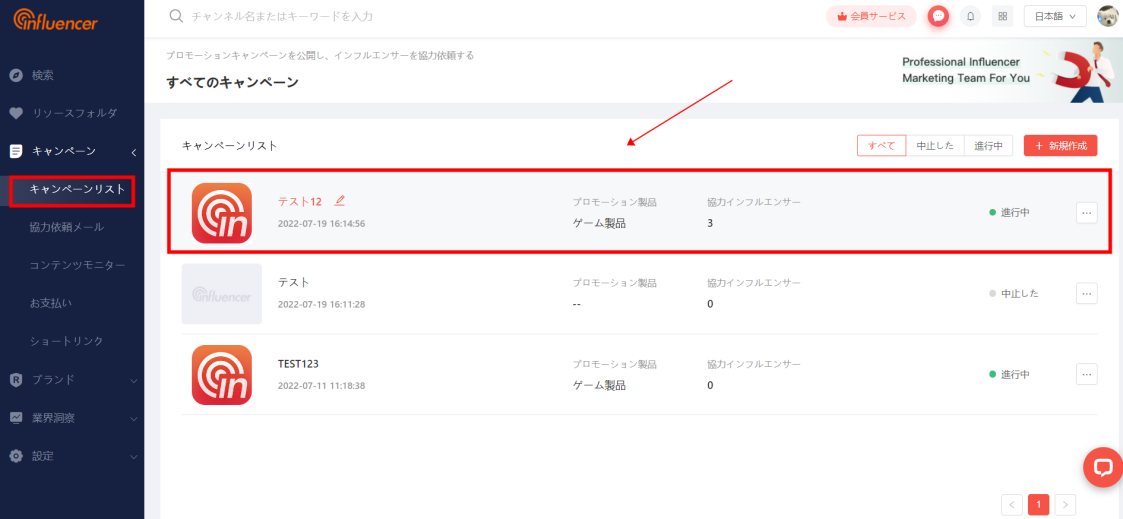 If you still don't understand the keyword search, you can also click "Advanced search guidance" at the bottom of the search bar to quickly master keyword search and accurately search for influencers.
Tips for Keyword Search
Tip 1: Refine your keywords
When conducting a keyword search, the accuracy of the search results can be improved by refining the keywords.
For example, if an advertiser specializing in cat supplies wants to find influencers to cooperate with, in addition to searching for the keyword "pets", the "pets" keyword can also be refined to be a more specific niche. Such as "cats", "cats food", "cat litter", etc. By searching for refined keywords, the accuracy of search results will be greatly improved.
Tip 2: Multiple Keyword Searches ("AND" and "OR" tags)
In order to simplify the user's search steps, NoxInfluencer has simplified the keyword search logic and supports multi-keyword intersection "AND" and "OR".
When brands need to conduct multiple keyword searches, an "AND" tag or an "OR" tag can be added between the keywords to conduct a multi-keyword search.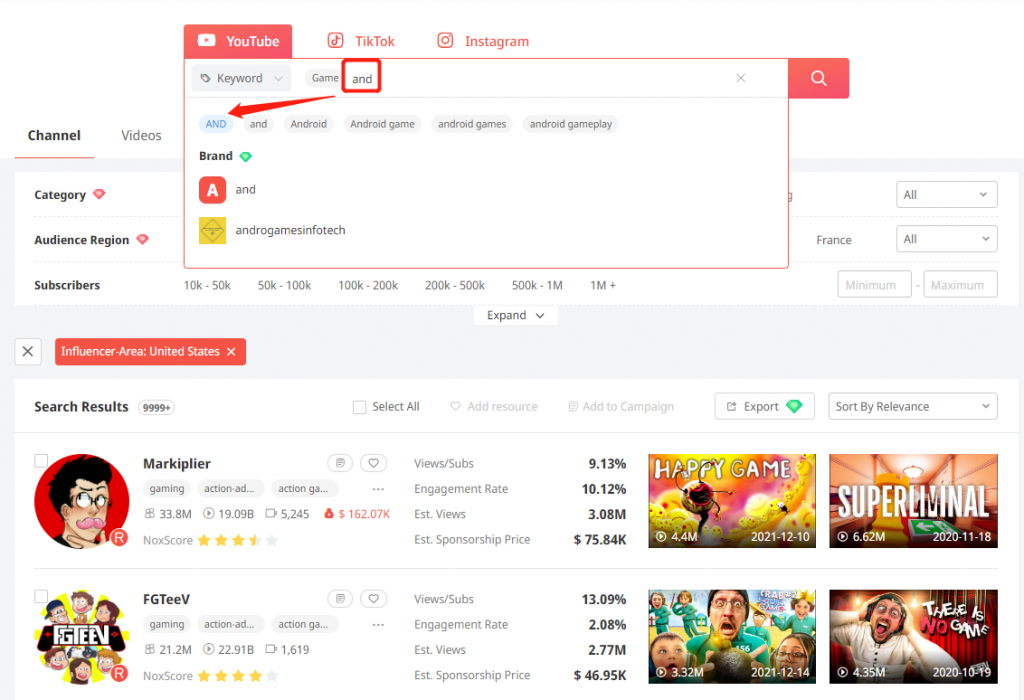 "AND" means results include all searched keywords

"OR" means results include at least one of searched keywords.
Brand Search
Type keywords of "Brand" and in the search column and choose the auto-predicted brand tags below.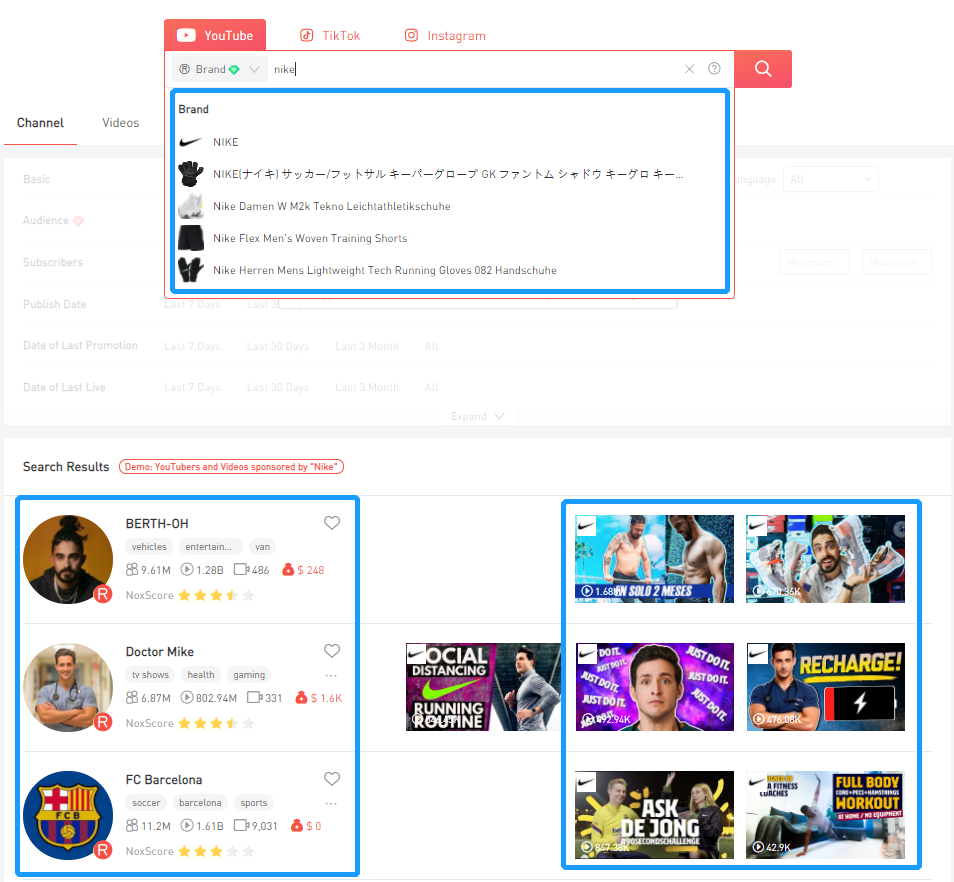 Search results will include channels that have ever been sponsored by this brand. Channels and their sponsored videos will be displayed.