NoxInfluencer memberships can be shared to use across your team.
1. Staff account is open to
2.
How to create a staff account?
step1:Please register a new NoxInfluencer account as the prepared staff account to add.
step2:Click here to add a staff account.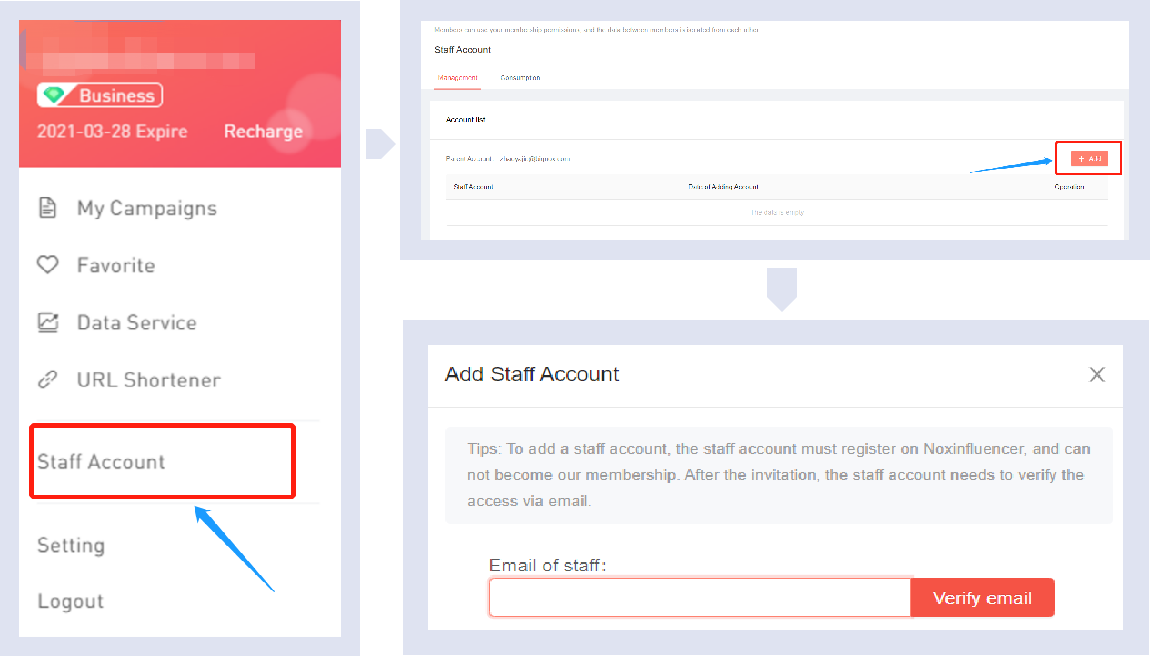 step3:Go to the Email box of the staff account to receive the verification mail. (If not seeing it in the box, please check the junk box)
Note: please make sure your staff account is under login status on the device you use to click the verification jump link.